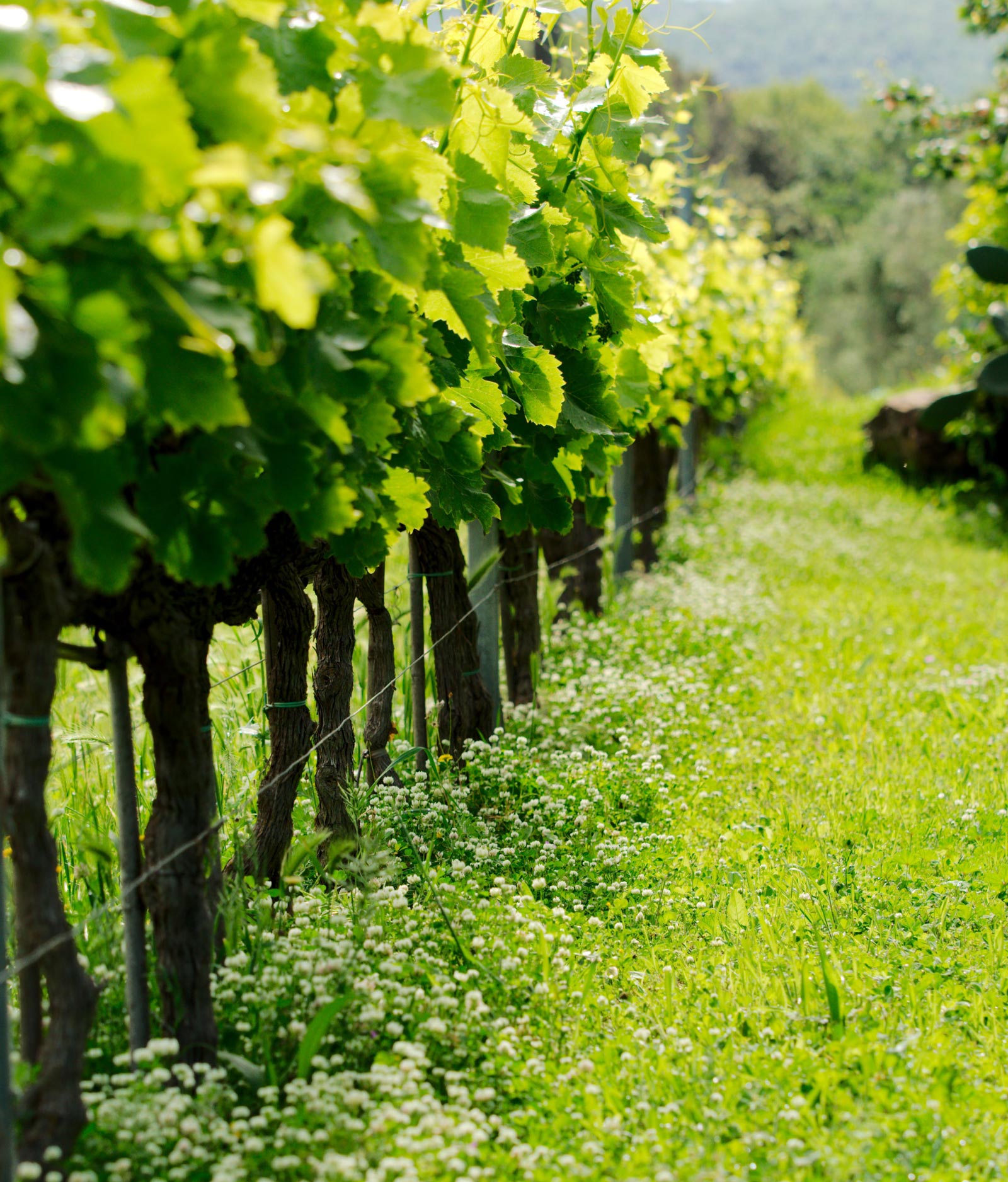 THE VINEYARD: THE FOUNDATION
OF A GREAT WINE
Our intent is to make a terroir wine, a wine that truly expresses its growing area, that means showcasing and heightening, through painstaking efforts, the utterly unique characteristics of our local terroir, which then become eloquently expressed in wines of great complexity and elegance.
The largest section of our vineyards lies on the first band of the Bolgheri hillslopes, in a small east-west valley set into the hills, traversed by the Fossa di Bolgheri stream. A second parcel is located a bit to the west, along the same stream. The two together total some 15 hectares.
The vineyards are surrounded by woods and scrub classic to the Mediterranean and by olive groves. The vine-rows are cover-cropped naturally, and tended meticulously and conscientiously, in the best winegrowing tradition and in accord with the holistic principles and low-impact viticulture. Our grape varieties are those of the local tradition, predominantly Vermentino, Cabernet Sauvignon, Sangiovese, Cabernet Franc, Syrah, and Merlot, as well as numerous minor varieties.
THE WINECELLAR: WINEMAKING, CULTURE, AND BIO-ARCHITECTURE.
For millennia wine cellars have always been made underground for a simple reason: to create, in a natural way, the best space to store wine (fresh and a little humid). Today this choice allows us not to waste energy resources in vain.
Therefor our winery is not an alien burden on the landscape but an integral part of its surrounding area. The cellar is completely underground, hidden beneath a low hill covered by olive trees and by flora of the Mediterranean scrub environment. A system of rainwater capture and re-use results in considerable water-savings. Custom-designed light wells enable natural lighting of labour-intensive areas.

---
While the exterior thus disappears from view, the cellar's interior surprises with its elegant simplicity and harmoniously-designed work spaces and hospitality areas, and the museum path dedicated to the history and culture of the grapevine and wine. The focus of all these elements is the spacious Biblioteca del Vino. Throughout the year, we also host cultural activities, such as seminars, concerts, art exhibits, and book presentations, …
---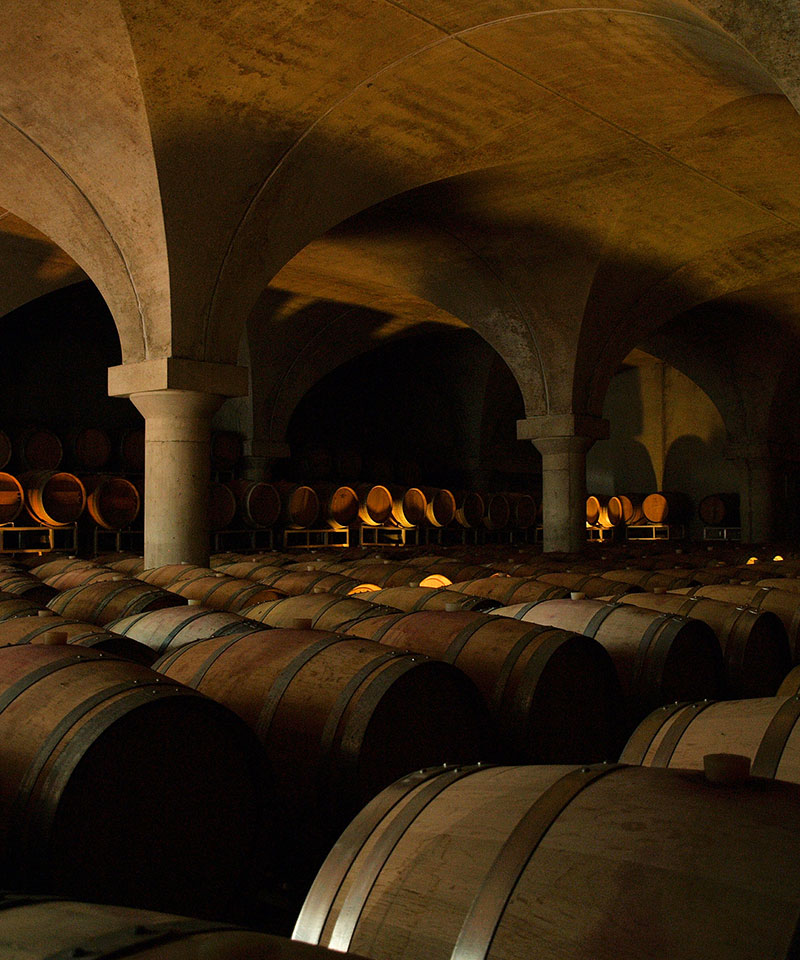 Our winecellar is open to welcome guests who would like to become familiar with what artisanal winegrowers do and to learn about the culture of wine over the millennia. They may enjoy various resources: guided tours (by reservation only), opening for tastings, purchase and museum visit.


OPENING HOURS:
In SPRING (from Easter or from First April through mid-June) and FALL (from mid-September through 31 October): Monday-Saturday, 10.00am-1.00pm 3.00-6.00pm.
In SUMMER (from mid-June through mid-September): Monday-Saturday morning, 10.00am-1.00pm 4.00-8.00pm.
The rest of the year: on office hours, Monday-Friday, 8.30am-12.30pm 1.30-5.30pm; (2.00-5.00pm on Friday). Saturday only by reservation.
Wine tours for groups, by reservation: every day, all year around.
For any questions or reservation, please contact us in office hours by e-mail or phone:+39 0565/763238 info@guadoalmelo.it, enoturismo@guadoalmelo.it
---
Being a winegrower today inescapably involves one in profound reflection on the dualism between technology and nature. Wine depends significantly on human expertise and on the person who makes it (in our case, Michele Scienza). At the same time, it loses much of its soul if it is seen solely as a product of a technological transformation. It is our conviction, in fact, that the value of a great wine consists in its reflection of characteristics that are unique to its terroir and to the growing season that produces it, both of which shape its innermost essence. For us, then, producing a terroir wine means seeking that delicate equilibrium between our own work and our relationship with the uncompromised naturalness of the earth and the vine. It is the striving to understand the finest expression of our vineyard and to manage, with great sensitivity and attention, its transformation into wine, without altering its soul. For us, this reflection cannot be separated from respect for the earth; one must continuoiusly, and increasingly, balance production of high-quality wine with deep respect for the environment and for the healthfulness of the wine. It is sustainability that is the guiding concept of our work: working in the best fashion possible today but always in a way that will preserve natural resources for future generations. We make this possible by utilising the best production practices currently available, fruit of tradition and of the most successful innovations, practices that we adopt because they yield grapes and wine of high quality and with the lowest possible impact on the environment.
THE VINTAGES
The differences between one vintage and another are fundamental to the uniqueness of a wine. Nonetheless, we are not total playthings of the weather; the successive conditions of the growing season can instruct the winegrower on how best to carry out his activities in that particular year in order to coax out the finest qualities from the vines. Worth noting is that in our growing area, thanks to our very favourable Medieterranean weather and the tempering effects of the nearby sea, the growing seasons are in general quite consistent and difficult years are few.
---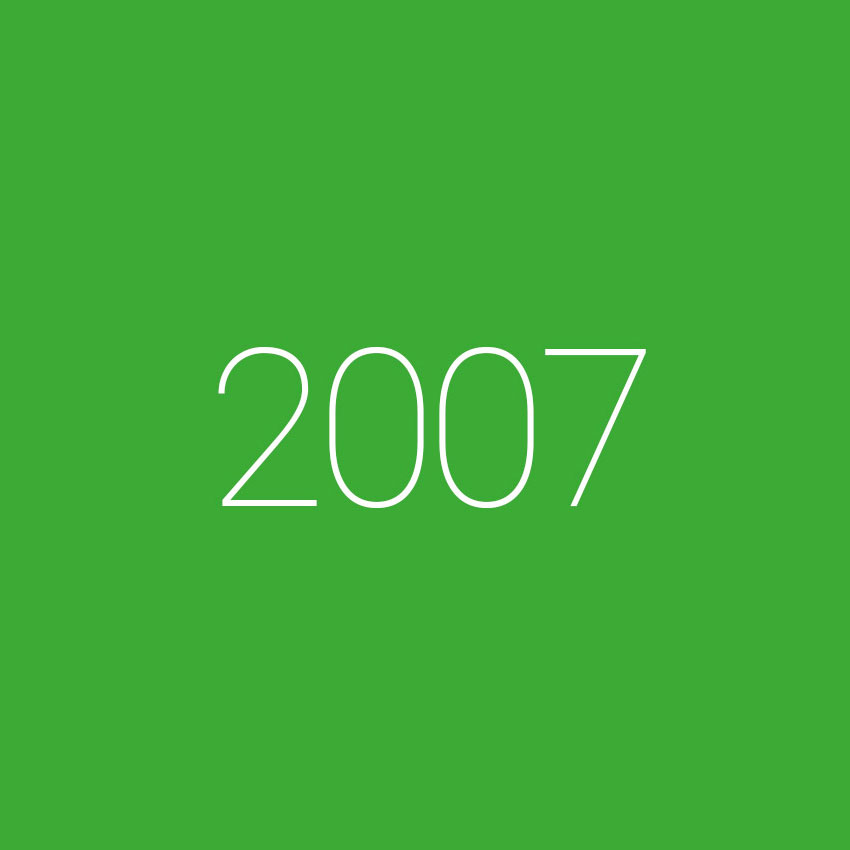 The season started off with an unusually warm, rainy winter, which induced a very early budbreak, but a brief period of cold brought the stages back into balance. Summer was torrid and dry, but two beneficial rainfalls prevented damage from water stress and kept ripening on track. On 6 September, Federico was born, and two days later we started harvesting. The day following the end of harvest, it rained furiously, and thus a bit of luck and foresight made for an excellent vintage. A quality selection of grapes yielded a wine dedicated to the newborn.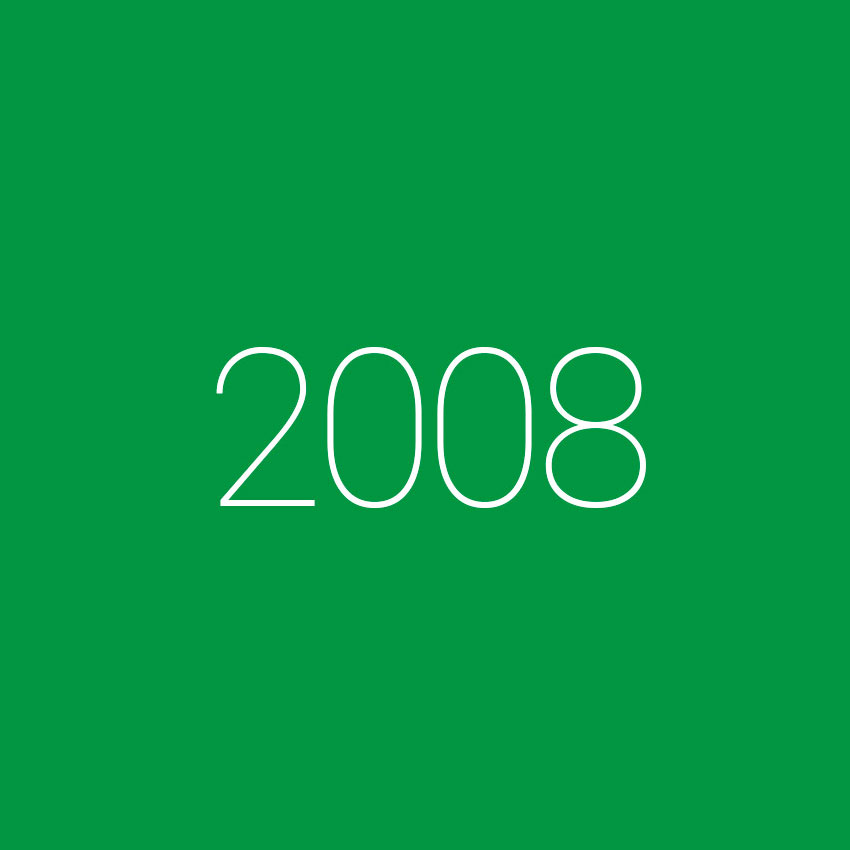 This season experienced fine weather conditions, with good rainfall into June, then a warm, luminous summer, with lower-than-average temperatures in September and a warm, dry October. Harvesting started towards mid-September. The vineyards started their tenth year, an age that promises increased quality and balance.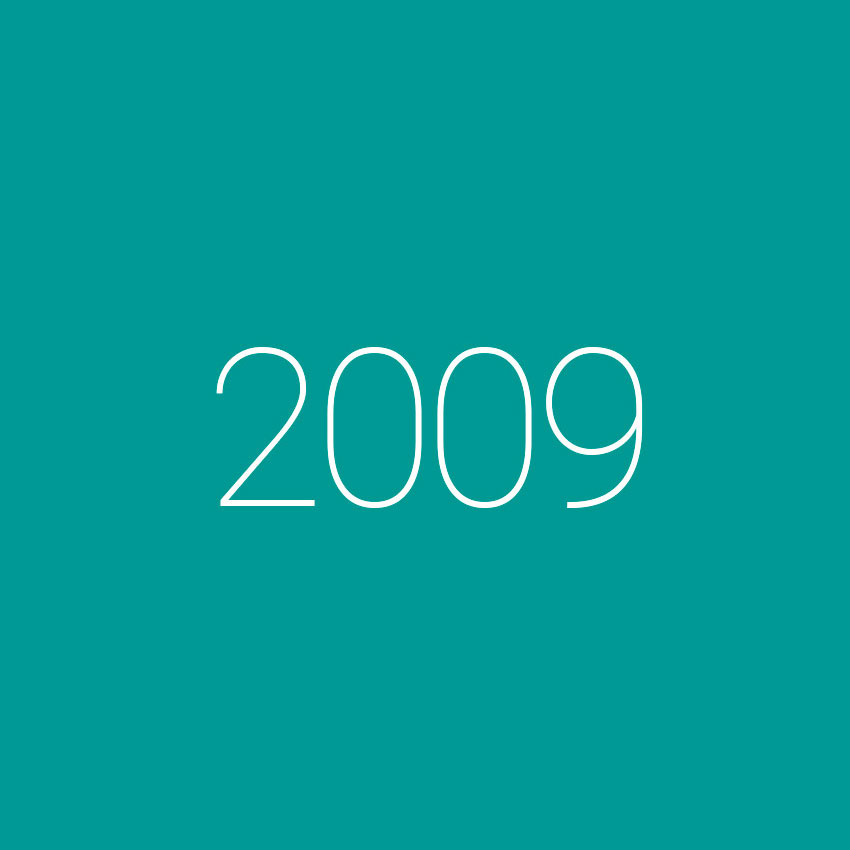 The vines developed quite well, thanks to a very rainy winter and spring. Summer, however, was quite dry, although for the first months the vines showed no negative signs, since water supplies were sufficient from the preceding rains. Some days of rain right after the start of harvest were worrying, but fortunately low temperatures and marine breezes kept humidlity at bay, preventing attacks of mould. Fine levels were attained.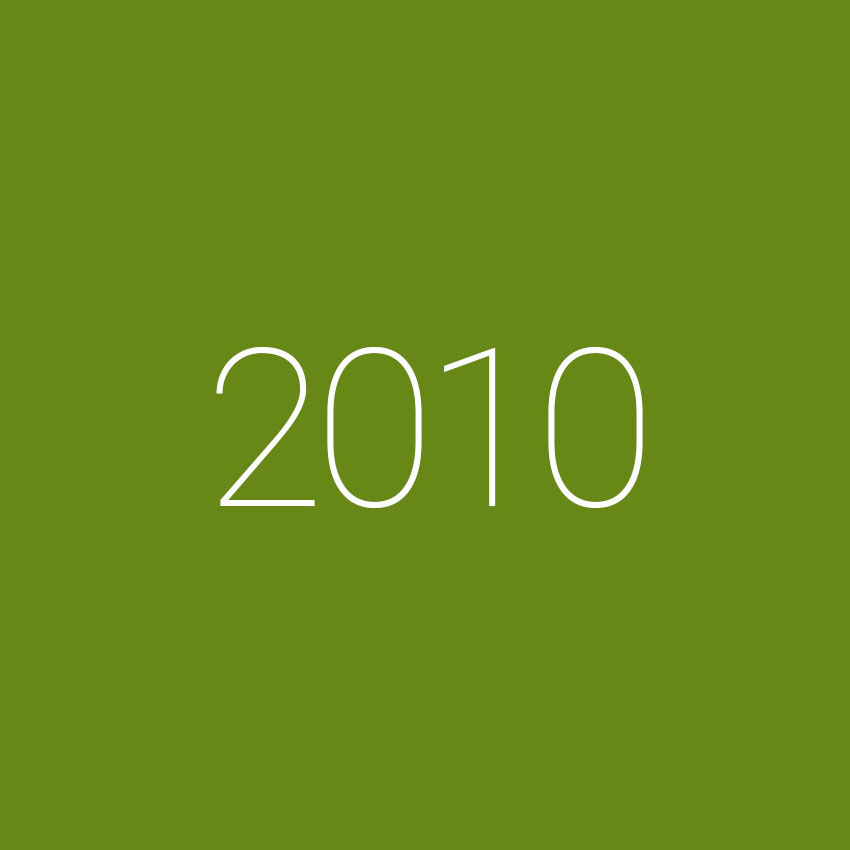 The weather remained fairly cold, with rains off and on, almost to the end of June, slowing down the vine growth stages, followed by intense heat. Harvest, which started after mid-September, saw frequent spells of rain, which were fortunately followed by breezy days that helped keep humidity from the vineyards. The wines of this vintage reflect a cool growing season, but we didn't think the quality was high enough to produce our Atis (Bolgheri Superiore) and Jassarte. We introduced our Vermentino (white) L'Airone.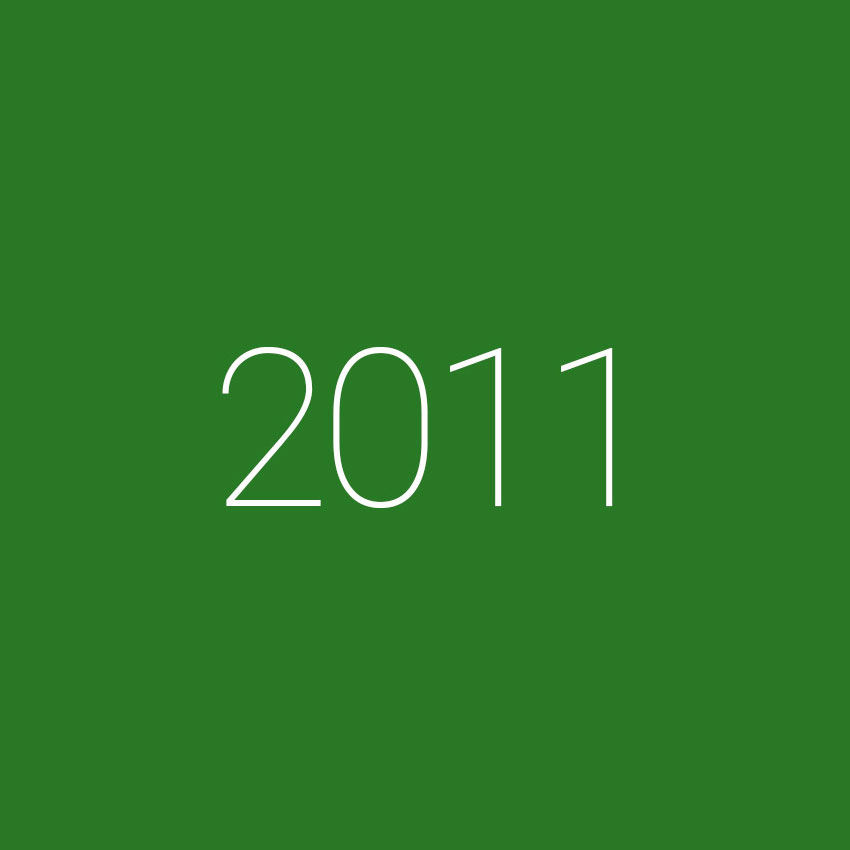 Winter gave us a (rare) day of snow before Christmas. After an unusual heat spike in early April, summer was sluggish in starting. The heart arrived after mid-August and continued through September and October. This gave the vines a slow, consistent development, with a speed-up in ripening towards the end. Harvest started in the first days of September and developed with no problems. At the end, some of the vines began to show signs of water stress, but in general the fruit that we harvested was sound and healthy, and there were no fears of impending rain that could ruin everything. A very good vintage. We introduced our Rosa al Melo rosé.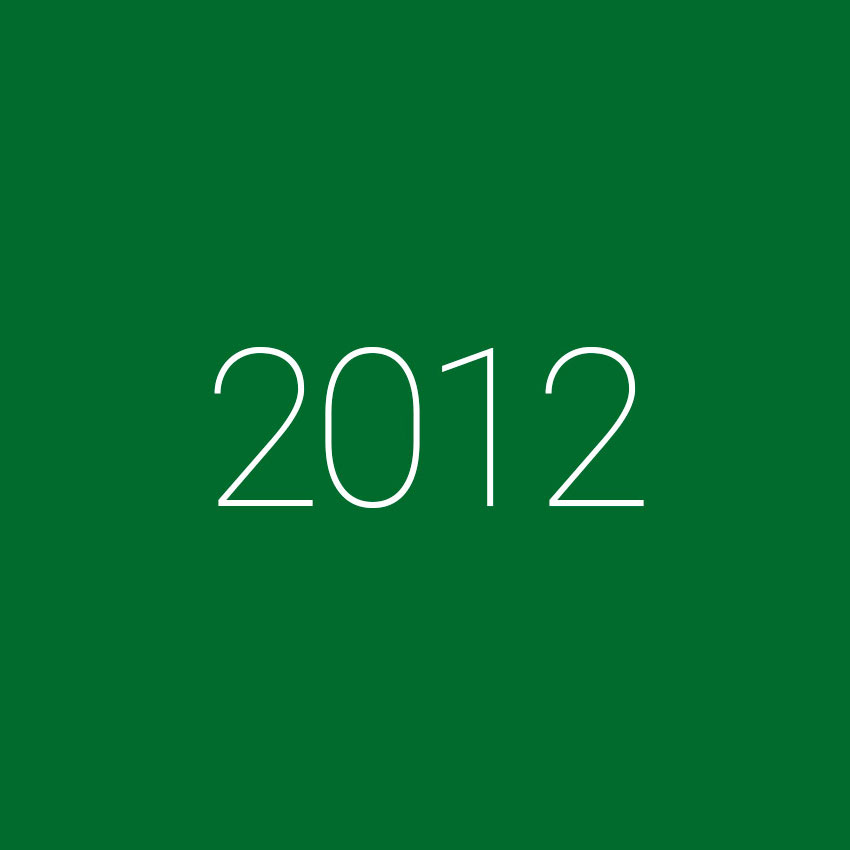 The winter was quite dry, and February brought a few snowflakes. Rainfall in the spring was moderate, but the unusual summer heat worried us. Fortunately, the vines coped well, and harvest did not keep us waiting long: picking began in late August. Since the weather was torrid and very dry, we did not do any leaf-pulling and we were very judicious in cluster-thinning, in order to avoid excessive concentration in the grapes. These dry conditions kept the fruit notably healthy. Overall, a very good vintage, characterised by powerful wines.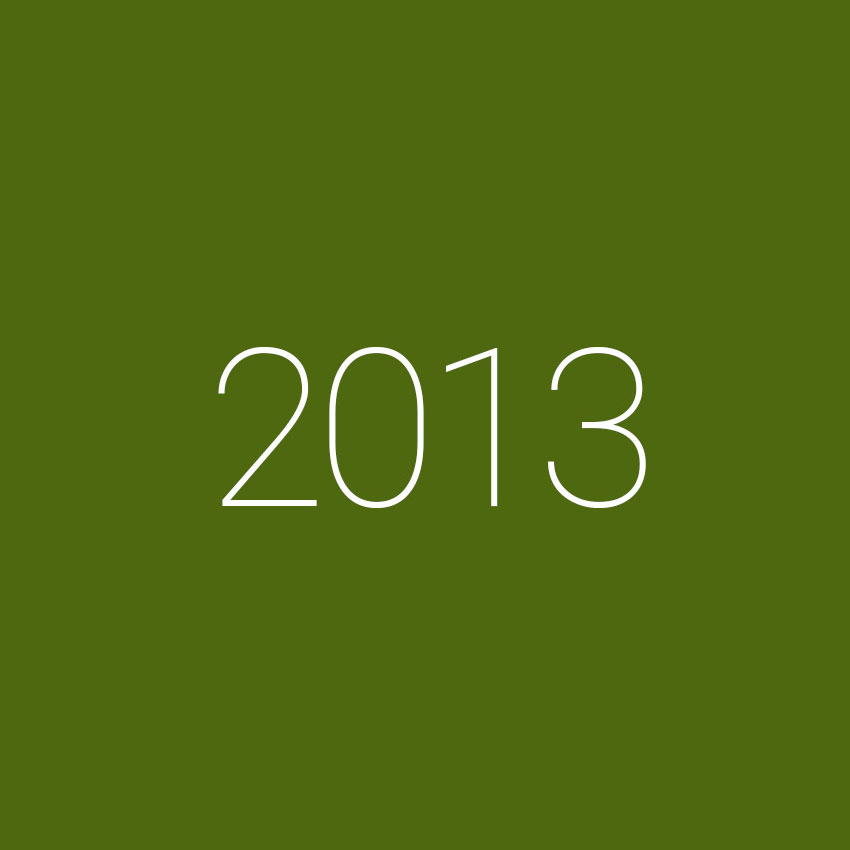 Spring was quite rainy, ensuring adequate groundwater supplies for the summer, but with low temperatures that lasted almost through all of June, slowing down vine development. Normal temperatures returned in late June, and summer held to the norm, with ripening quite consistent and only slightly behind the seasonal average. Harvest started around mid-September; heavy rains arrived towards the end, but we had to sacrifice only a few rows. Overall, a good, well-balanced year.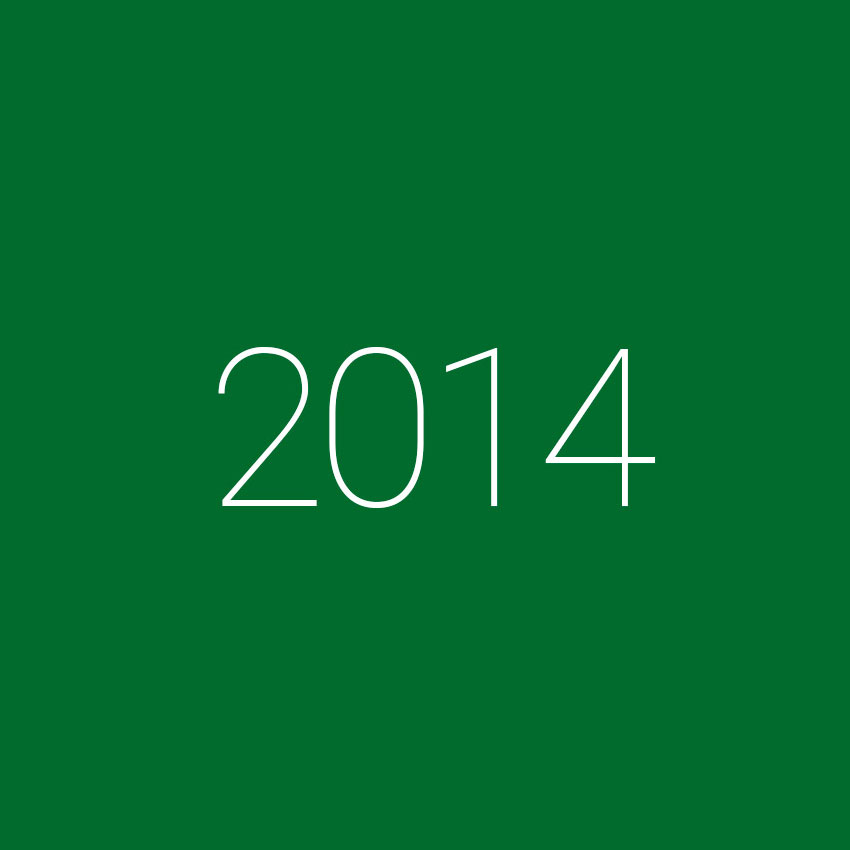 Winter was amazingly warm, characterised, like spring, by frequent, heavy rainfall. Summer, though, brought lower-than-average temperatures, again with frequent rains and unusually high levels of humidity. We started the harvest after mid-September, and it was quite challenging: we had to perform a rigorous selection of the clusters, eliminating a lot of fruit ruined by such unusual weather. This led to a reduction in crop levels, and we decided not to produce our finest reds, Atis and Jassarte.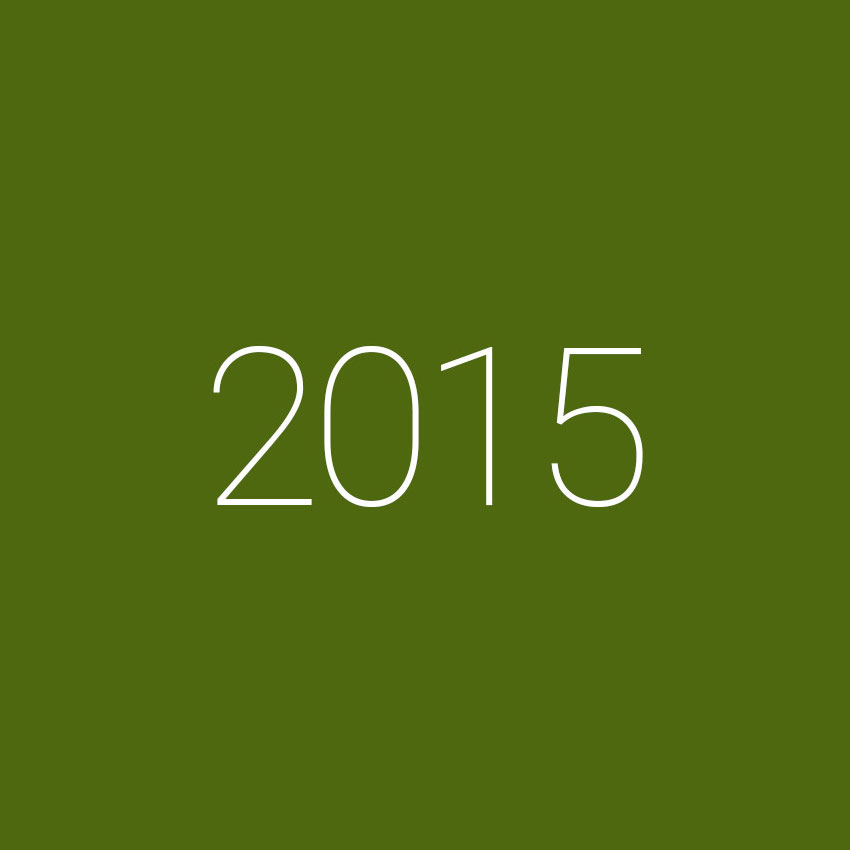 This growing year will surely be remembered as one of the finest of the last decade. Winter and spring brought plentiful rains and generally mild temperatures. Summer, however, was very hot and dry. The ripening process was regular and consistent. Vineyard operations focued on containing the sheer power of the season, so that the wines, instead of being unbalanced and awkward, would display balance and a certain elegance. Fine weather prevailed even through the harvest, which started in early September.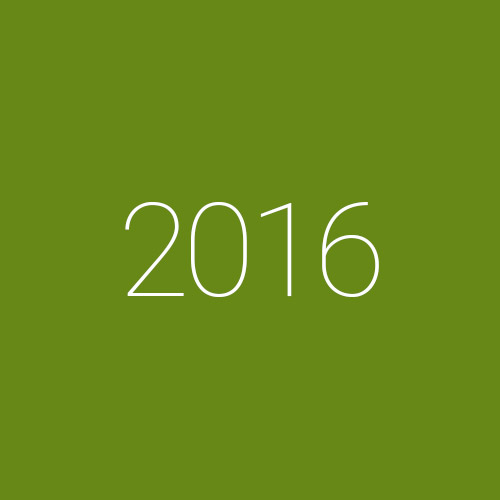 Still a high level vintage. The winter was very dry and mild, in springtime very rainy. At the moment of blossoming the climate was still very cool, causing a delay of the development. It followed a very hot and dry summer, mitigated by a brief rain. The harvest began on September 12th and ended in the first week of October, speeding up the work in the last week to finish before the weather started to get worse (as it happened). Also this year the work in the vineyard has been characterized by the management of the vintage power.