This year, 2017, we were at Vinitaly in the stand of our new distributor for Italy, Cuzziol GrandiVini. We really like the style of the stand (elegant and sober). The Cuzziol's staff was very competent.
We also met some of our foreign importers, with whom we work for years. They have thus been able to taste the new vintages of our wines. They come from German, Belgium, Sweden, Great Bretain, USA, Japan, Australia, etc. There was some new contacts too. So, we will be able to export our wines to some new countries in next months… (news soon).
Prof. Attilio Scienza (Michele's father) was ranked fourth in the list of major influencers of the Italian wine world, for his scientific research on the viticulture sustainability.
Thanks very much to all!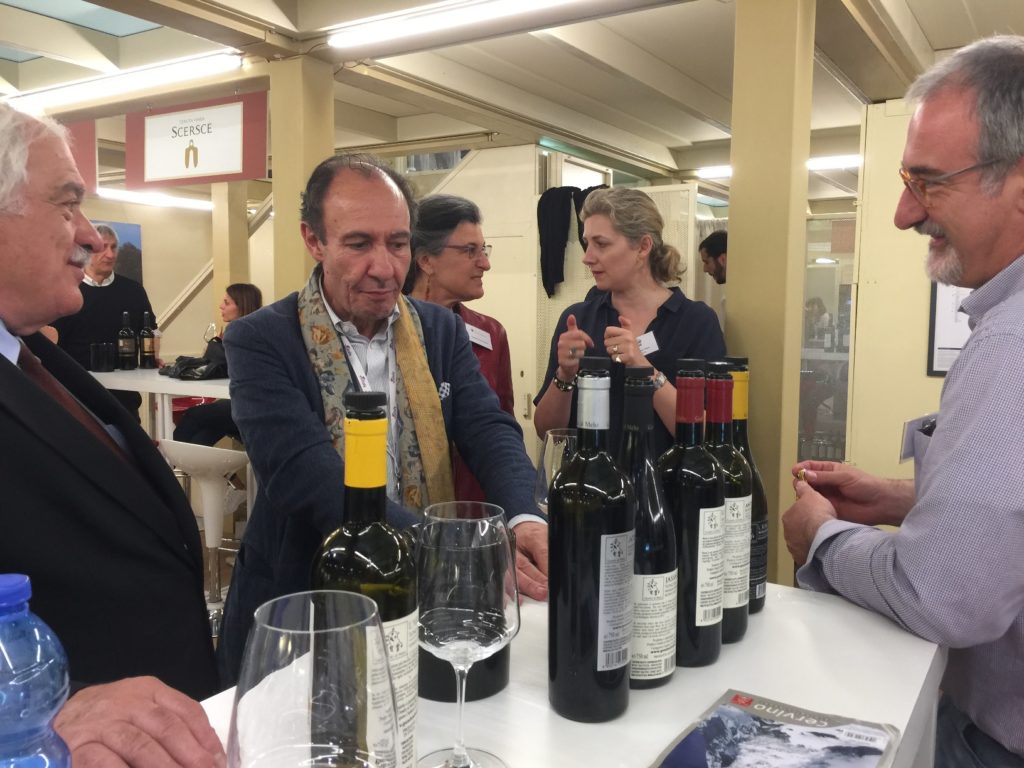 Michele with Antonio Paolini (Press) and Attilio Scienza