Do you know that it is better not to leave the wine in the car under the sun on summer (Italian summer, above all) ?
Or that serving wine at a wrong temperature does not make us appreciate it?
You must not be (necessarily) an expert to enjoy yourself with a glass of wine : the best thing is to let go of pleasure. However, there are little things to make this time better or, at least, to enjoy a good bottle of wine without problems. There are a lot of books on the subject for those who want to deepen. In these brochures we only give some basic information.
There is also some idea of pairing our wines with food … then you can use your imagination.
Local dish: it is a dish typical of our area (Castagneto Carducci, Tuscan Coast).
Italian recipes: here italian (in general) dishes.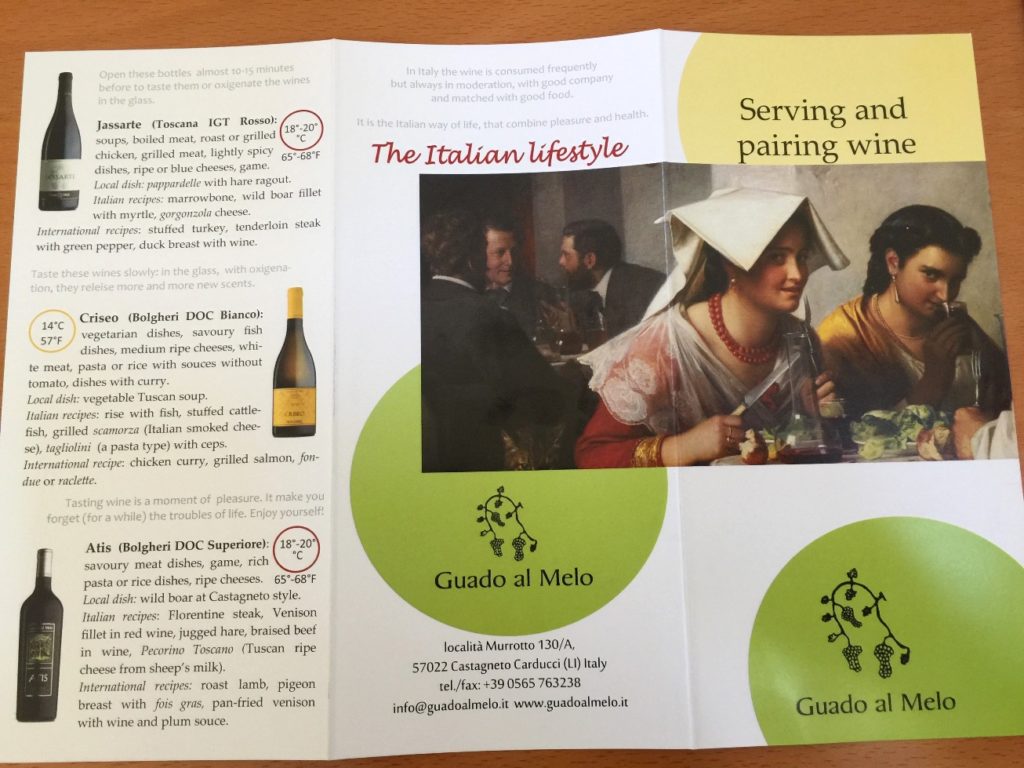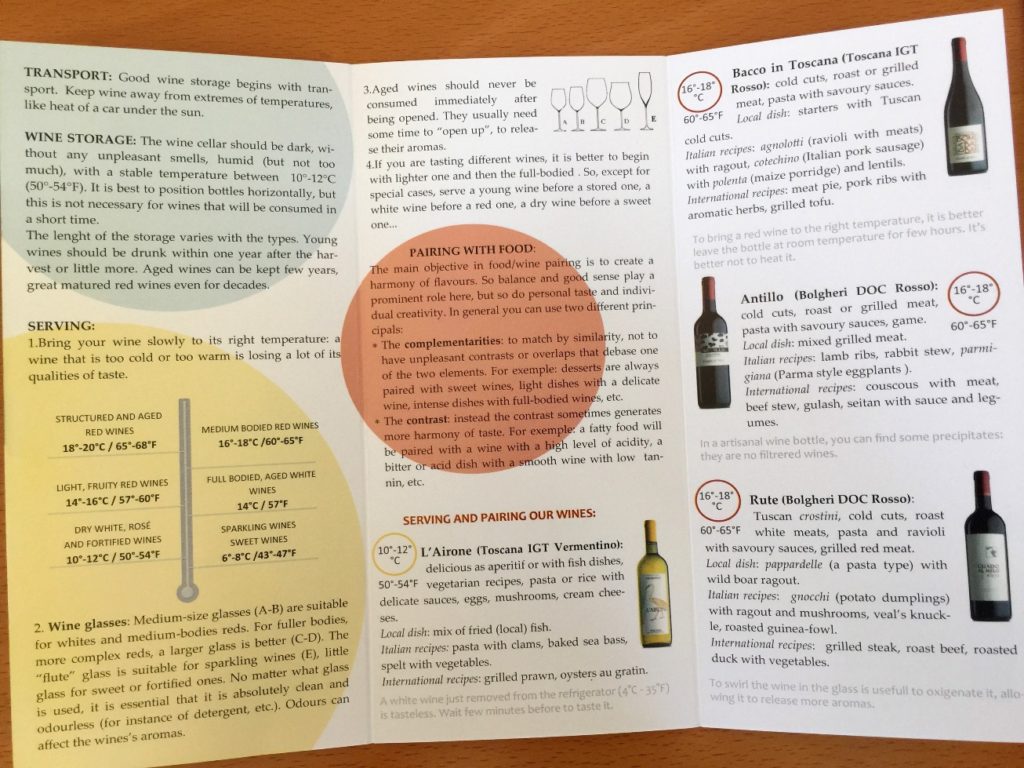 Here there is the pdf file: