The American magazine Wine Advocate has published Monica Lerner's opinion on the latest vintages of  DOC Bolgheri wines. You can find the article at the link below but, since it is readable only for subscribers, here is a quick guide.
Thanks so much to Monica Lernet and her staff!
We are very happy that we are defined as the most creative producers of Bolgheri. The adjectives he uses most for us (and our wines) are: "crazy", "unusual", "different from its peers", etc. It really seems strange to us to pass for "bizarre" because we are among the few winemakers that yet produce wines according to ancient Italian wine traditions. Any way, everyone has their own point of view! Absolutely, we pride ourselves on making wines that are recognized as non-trivial (or obvious).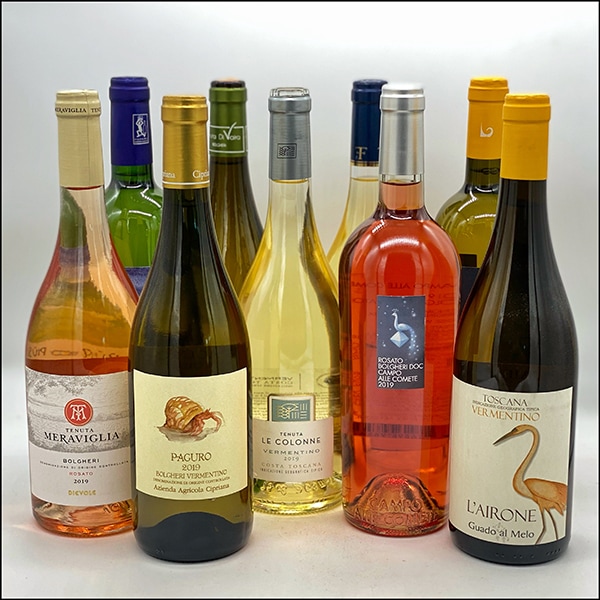 So, she write: "I fondly remember my visit to this estate, albeit many years ago, and have a vivid memory of the crazy Guado al Melo vineyards. Exploring the experimental plots is like being an archeologist of the vine, with so many new and unknown treasures to discover. Michele Scienza and his dad Attilio have a collection of grapevines found nowhere else, all culled from years of overseas exploration and travel. They were brought back from the Republic of Georgia and other ancient locations for Vitis vinifera".
Here, there are her reviews of our wines .
We had to choose between our white wines to be tasted and we decided for L'Airone Vermentino. She certainly appreciated it a lot, as it got an amazing score for its category and price (89).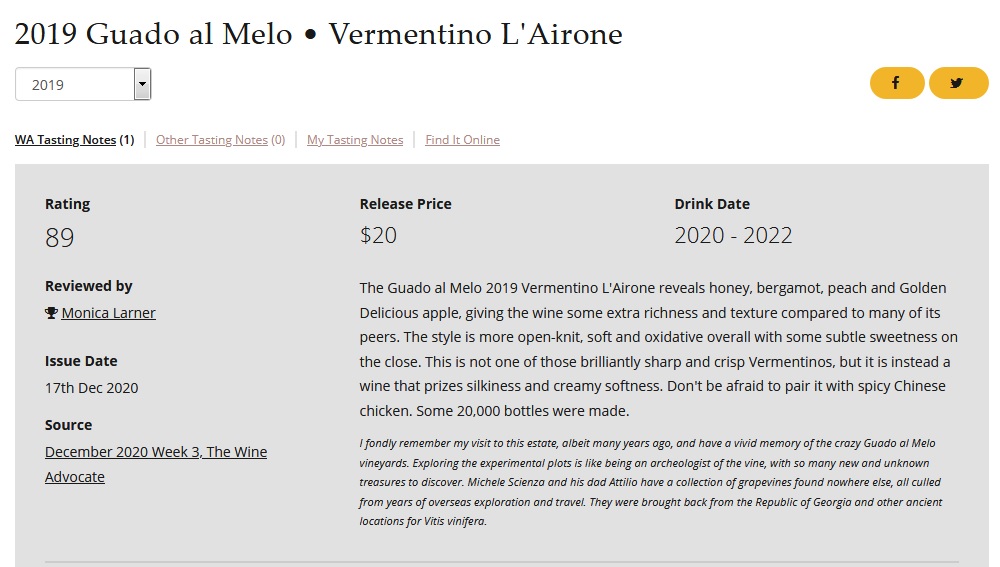 Great appreciation also for the Rute 2018.
I looked for what these Graham crackers are, we don't know them in Italy. I have found that they are very crumbly cookies made with a particular blend of whole flours. Here I also found a recipe, if you want to try it.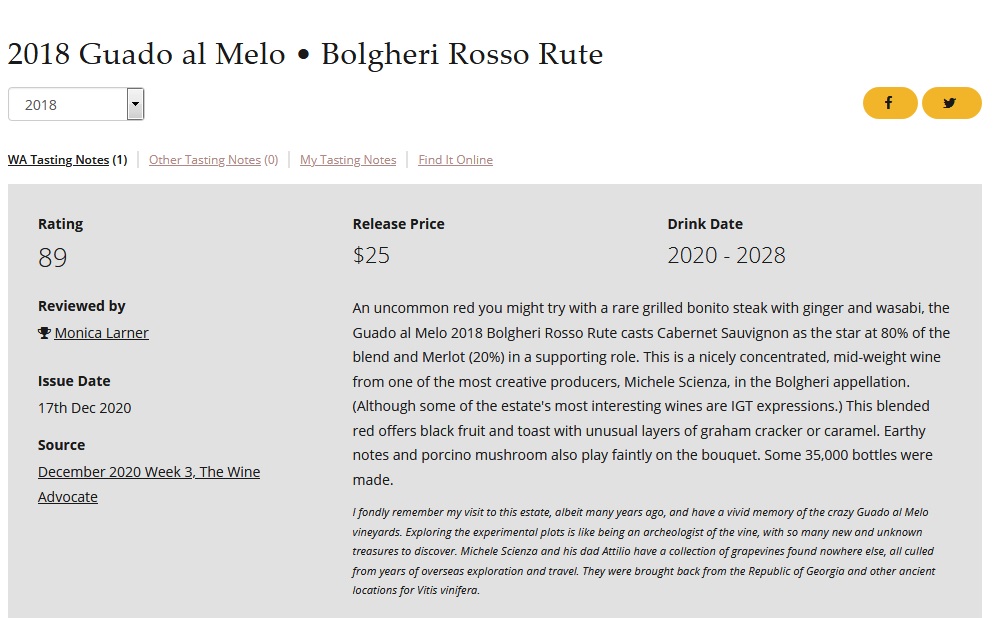 She raises the level (and the score, 91) with the Atis 2017.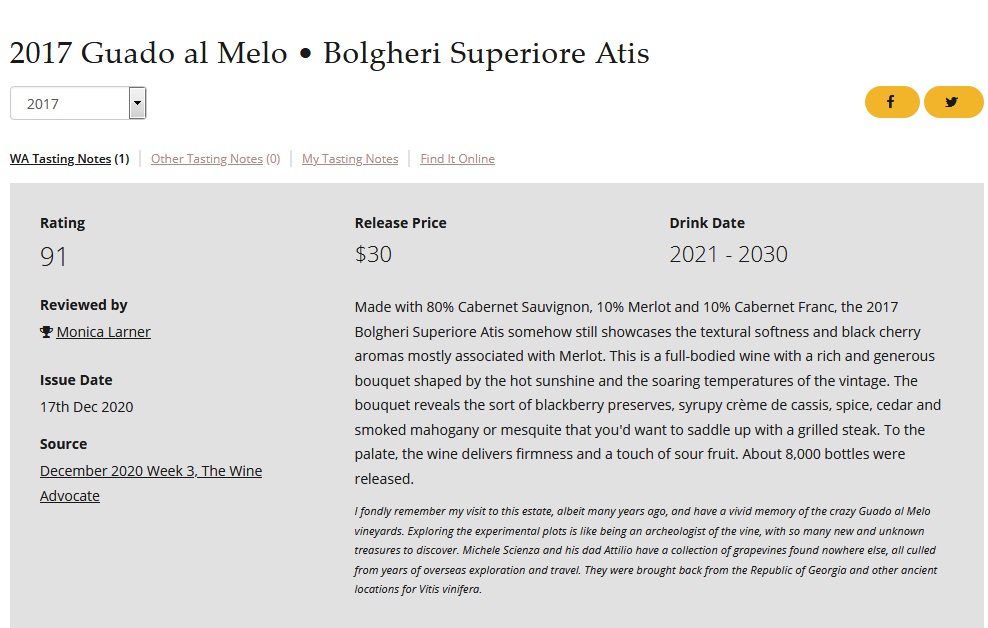 Her favorite was certainly the Jassarte (91+): "You cant' beat this level of creativity".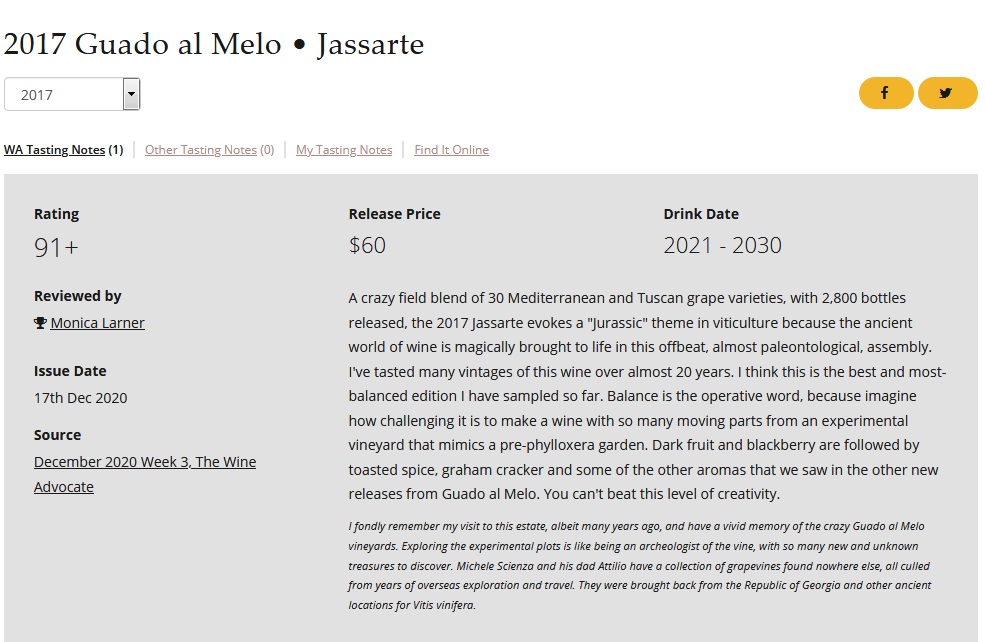 In the general part of the article on DOC Bolgheri, the 2017 vintage is presented. It was certainly not easy but, beyond having led to a significant reduction in production, it was not even so negative in our opinion. The comparison with the Sahara is too hard. Conversely, Bolgheri is a territory that always demonstrates an excellent capacity for resilience. In our opinion, Bolgheri has endured the dryness of the vintage very well, confirming its extraordinary wine-growing vocation.