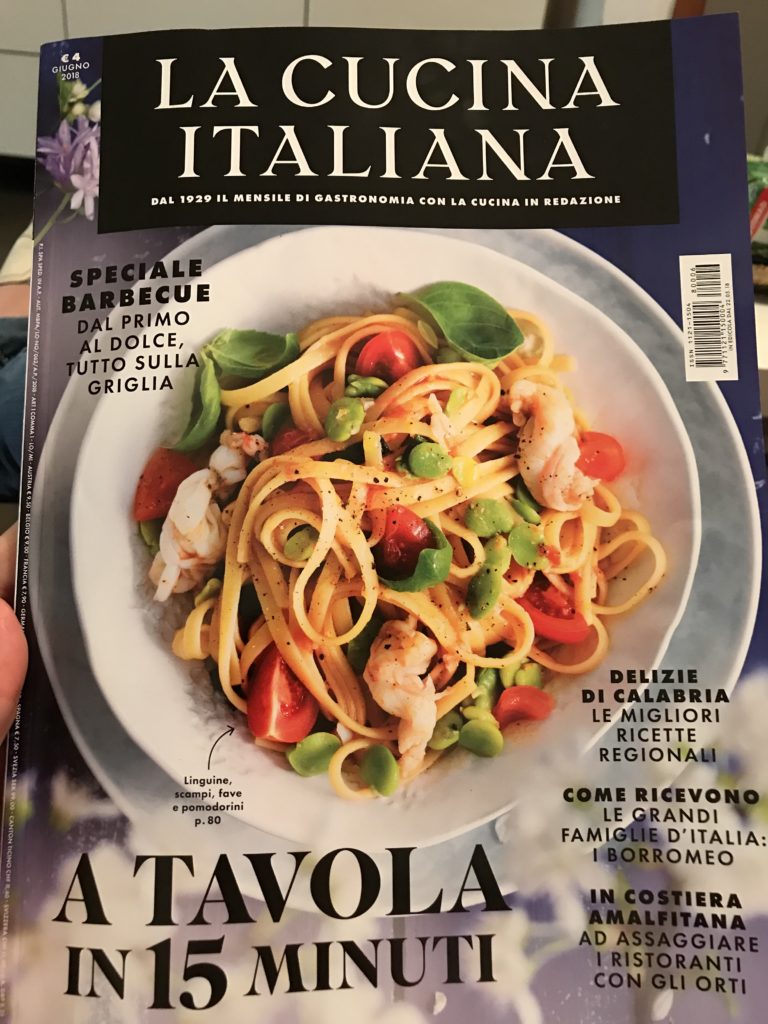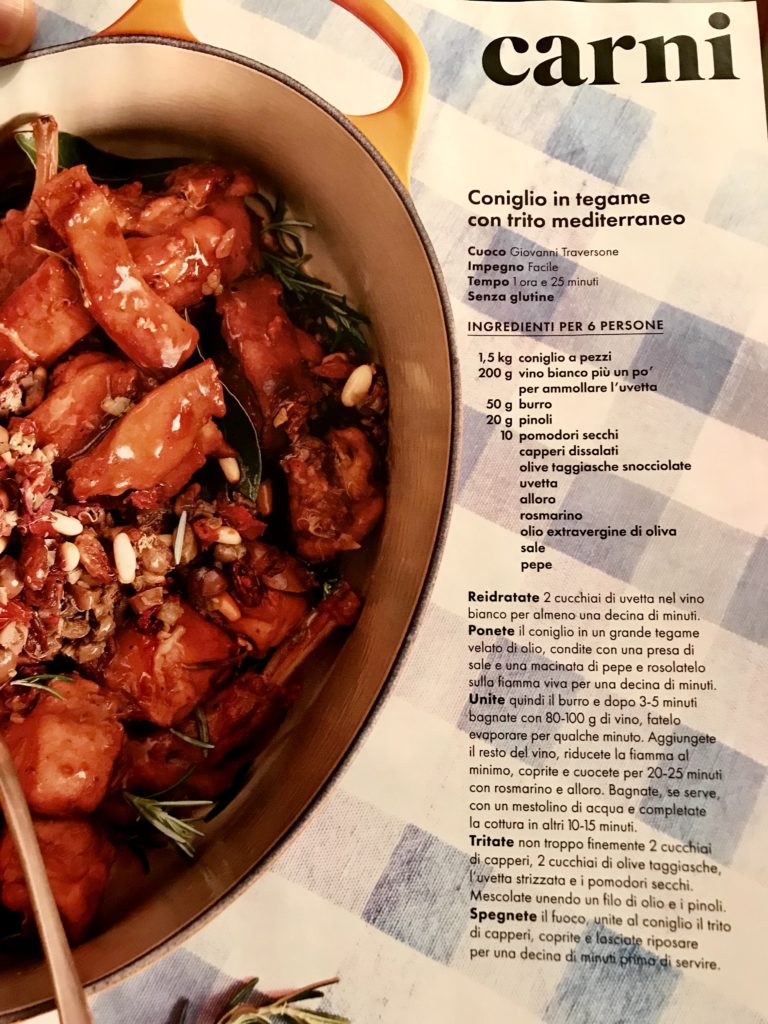 Mediterranean rabbit:
1,5 Kg rabbit
200 g white wine, other for raisins
50 g butter
20 g pine nuts
10 dried tomatoes
Desalted capers
Taggiasca olives
Raisin
Laurel
Rosemary
Extravirgin olive oil
Salt and pepper
Soak 2 tablespoons of raisins in white wine for 10 minutes.
Brown the rabbit pieces for about 10 minutes in a large pan with a little oil, salt and pepper. Add the butter and, after 3-5 minutes, 80-100 g of white wine, and  after 2-3 minutes the rest of wine.
Then lower the heat to a minimum, add laurel and rosmary, close the lid and cook for about 20-25 minutes. Then add a little water (if necessary) and cook again for 10-15 min.
Meanwhile coarsely chopped 2 tablespoons of desalted capers, 2 tablespoons of pitted olives, the dried tomatoes, and the squeezed raisins. Add a little oil and the pine nuts to the mixture.
At the end of cooking, add the Mediterranean mixture to the rabbit, stir, close and let it rest for about 10 minutes.